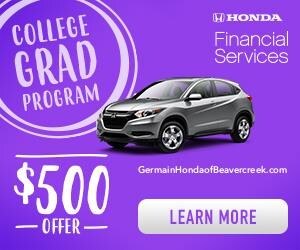 Graduate Appreciation Program
When finals are over, and the dust is clearing from all the excitement of graduating, now is the time to think of the future. We don't mean thinking about your pending start date on that new job that your degree helped you land, but considering how you are going to be commuting to work. Have you considered buying a new Honda car? If not, this is the best time for you to take advantage of the Graduate Appreciation Program right here at our dealership.
With this program, you can enjoy such benefits as opting to defer your first payment for 90 days, helps you to build your credit, and offers flexible and competitive financing or leasing packages for you. You may even end up saving on your new vehicle purchase or lease.