How the Honda Hybrid System Works

When it comes to hybrid technology and fuel efficiency, Honda has pioneered the concept of the modern hybrid vehicle. In fact, Honda is credited with producing the very first hybrid vehicle in North America when the first Honda Insight made its debut back in 1999. Ever since, the competition has tried to mimic the standards set by Honda.
If you've ever wondered exactly how the cutting-edge Honda hybrid model lineup is able to achieve such astounding fuel economy, Germain Honda of Beavercreek is here to help. We've created this informative guide which will provide you with a better understanding of how Honda hybrid vehicles work along with some of their key advantages and ownership benefits.
Honda Hybrid Technology Explained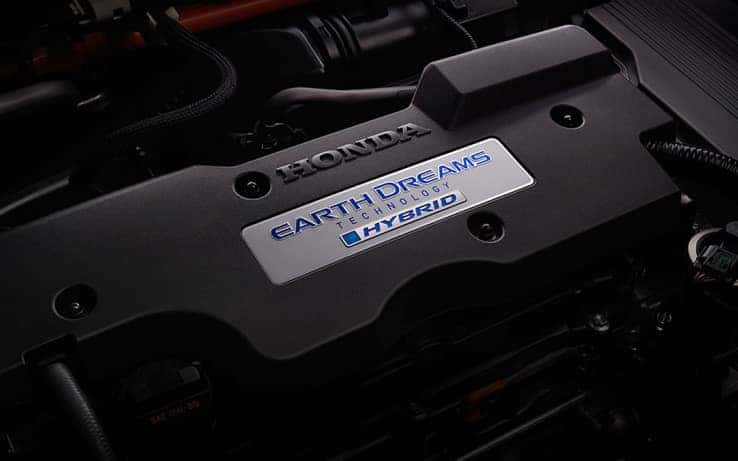 Twin-Motor Hybrid Powertrain – Powering models including the Honda Accord Hybrid and CR-V Hybrid, this innovative powertrain has several unique characteristics that help deliver outstanding fuel economy. This system consists of a powerful drive motor as well as a motor/generator and a lithium-ion (Li-Ion) battery pack. The three main functions of the gasoline engine are to power the generator to supply electricity for the drive motor, to directly power the front wheels, and to charge the battery pack.
On the other hand, the motor/generator only acts as a motor to start the engine and operates a powerful generator the rest of the time. When the conventional gasoline engine is running, the generator spins and recharges the battery for later use.
Regenerative Braking – All Honda hybrid models also feature innovative technology known as regenerative braking. In an effort to recapture energy that's typically lost during the braking process, these advanced systems are able to store this energy for later use inside the battery. As a matter of fact, this process begins as soon as you lift your foot off of the accelerator — not just when you press the brake pedal!
Lightweight Battery – Unlike other hybrids on the market which make compromises on interior space and comfort, Honda engineers worked tirelessly to perfect the battery positioning on all Honda hybrid models. Located low beneath the floor, this clever positioning allows for enhanced handling due to a lowered center of gravity along with maximized interior space. A sophisticated air-cooled system helps keep temperatures low and battery efficiency high.
Honda Hybrid Models Compared
| | | |
| --- | --- | --- |
| | | |
| | 2023 Honda Accord Hybrid | 2023 Honda CR-V Hybrid |
| Starting MSRP[1] | $32,440 MSRP[1] | $33,695 MSRP[1] |
| Powertrain | 2.0-liter third-generation two-motor hybrid powertrain | 2.0-liter third-generation two-motor hybrid powertrain with available Real Time AWD™ |
| Horsepower | 204 | 204 |
| City/Highway/Combined MPG[2] | 51 / 44 / 48 MPG[2] | 43 / 36 / 40 MPG[2] |
Advantages of Driving a Honda Hybrid Vehicle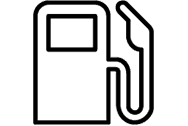 Exceptional Fuel Economy – Perhaps the most obvious and well-known benefits of owning a hybrid is the ability to spend less at the pump. Since these vehicles use far less gas, especially around town and in the city, you'll notice significant savings compared to a conventional gasoline-powered vehicle.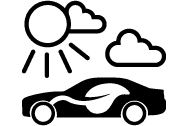 Cleaner Emissions – Your wallet won't be the only part of your life that benefits from driving a hybrid. Hybrid vehicles help our environment by producing far fewer carbon emissions as a gas-powered model. With the growth of hybrid vehicle popularity, together we can all enjoy cleaner air through reduced emissions.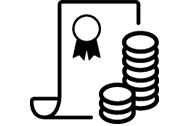 Tax Incentives – Another advantage of hybrid car ownership is the availability of tax credits and incentives from the U.S. government. To reward you for purchasing a fuel-efficient vehicle, certain owners may be eligible for up to a $7,500 tax credit through federal tax credit programs[3]. Additional state-level incentives may be available as well[3].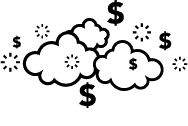 High Resale Value – Due to the rapid growth of hybrid popularity in recent years, more and more drivers are making the switch. As an added bonus, many hybrid owners are reporting superior resale value thanks to the increased demand for hybrid models.
Germain Honda of Beavercreek welcomes you to come and experience the impressive efficiency and smooth yet responsive power delivery found on Honda hybrid models today!
[2] Accord Hybrid – 51 city/44 highway/48 combined mpg rating for EX-L. 46 city/41 highway/44 combined mpg rating for Sport, Sport-L and Touring. Based on 2023 EPA mileage ratings. Use for comparison purposes only. Your mileage will vary depending on how you drive and maintain your vehicle, driving conditions, battery-pack age/condition, and other factors.
CR-V Hybrid – 43 city/36 highway/40 combined mpg rating for 2WD Sport. 40 city/34 highway/37 combined mpg rating for AWD Sport and Sport Touring. Based on 2023 EPA mileage ratings. Use for comparison purposes only. Your mileage will vary depending on how you drive and maintain your vehicle, driving conditions, battery-pack age/condition (hybrid trims), and other factors.
[3]The IRS offers a Qualified Plug-In Electric Drive Motor Vehicle Tax Credit of up to $7,500 on the purchase of qualifying vehicles. This is not tax advice. Consult your own tax advisor for details. The High Occupancy Vehicle (HOV) sticker can be applied for through the California Department of Motor Vehicles. Once installed, you may use designated HOV lanes, even if you're driving alone. Stickers valid through January 1, 2024.