Paintless Dent Repair Service

No matter how much caution you use, unsightly dents and dings can appear on your vehicle for a variety of reasons outside of your control. Dings and dents can be caused by other vehicles, shopping carts, tree branches, road debris, and much more. Even the smallest imperfections on your vehicle can be ugly and frustrating to deal with. Fortunately, our team at the Germain Body Shop of Beavercreek can make them disappear! Our collision specialists have the skills, expertise, and access to state-of-the-art repair tools and techniques to correct dents. Below, you'll find a selection of our most popular services for your vehicle today!
Dent Repair & Paintless Dent Repair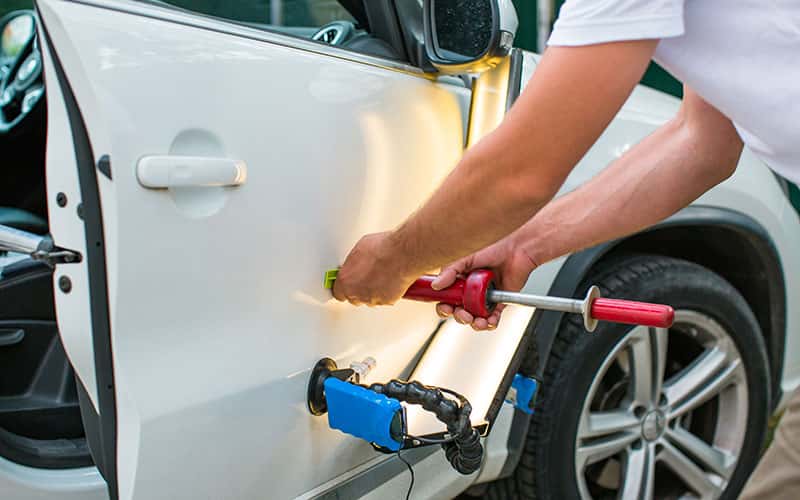 Paintless Dent Repair
Using a specialized technique known as paintless dent repair, small dings and dents can be removed from your vehicle quickly and conveniently. As the name implies, this repair method doesn't require expensive and time-consuming paint correction during the process. This means that it's both cheaper and faster to repair small dents and dings using paintless dent repair. Restore the look of your vehicle and remove unsightly dents with our paintless dent repair service.
Paintless Dent Repair Pricing:
Dime size – $100
Nickel size – $150
Quarter size – $180
Half-Dollar size – $225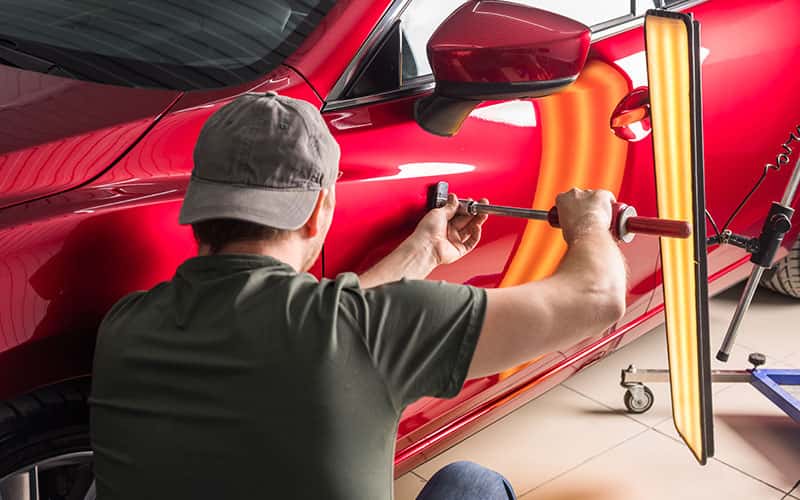 Dent Repair
Whether something large has damaged your vehicle or if you've been involved in a minor accident, there's a good chance that larger-sized dents have jeopardized the look of your vehicle. Fortunately, our team at the Germain Body Shop of Beavercreek is here to help. Our facility is equipped to handle dents of any size and virtually any material including plastic, aluminum, and steel. We also have automotive refinishing and paint correction equipment to get your vehicle looking like it was prior to the damage.
Dent Repair Pricing Varies by Model
Why Choose the Germain Body Shop of Beavercreek for Dent Repair
Don't trust just any body shop to repair your vehicle! At the Germain Body Shop of Beavercreek, we service all makes and models of vehicles. Our team of certified collision repair technicians will use their expertise and the latest tools to repair dents and dings. Better still, we work with most major insurance companies for your convenience. We take pride in our work and will keep you informed each step of the way. Contact us today!