Windshield Repair Service

Often at the most inconvenient times, a small rock or piece of road debris strikes your windshield and creates a chip or crack. Not only is the damage ugly but it can also pose a safety risk in the form of compromised vision and structural integrity. Worse still, leaving a damaged windshield alone can cause the damage to worsen while simultaneously putting your safety in jeopardy. From simple windshield repairs to complete windshield replacements, our team at the Germain Body Shop of Beavercreek can handle it all. Don't wait until that small crack or chip turns into a major problem. Schedule an appointment today!
Windshield Chip Repair & Replacement Services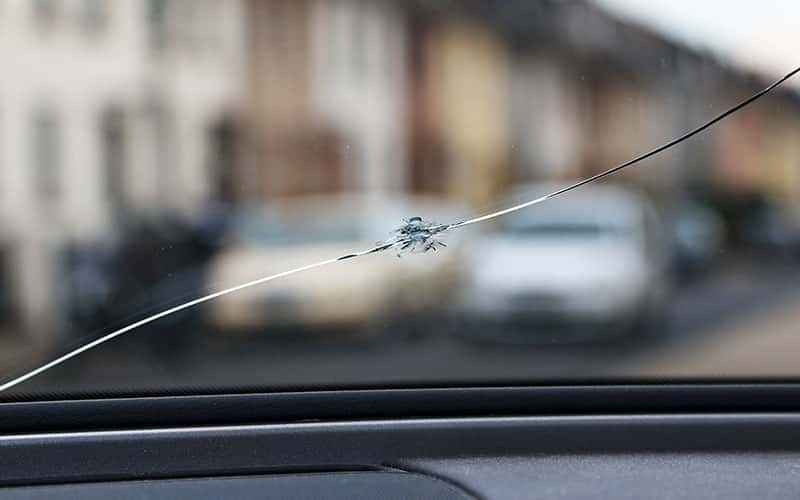 Windshield Chip Repair Services
Before a minor issue turns into a big problem, bring your vehicle in for windshield chip repair service. In general, windshields can be repaired if the crack or chip is 6 inches or smaller, there are a total of three chips or less, and the damage is not in front of a camera or sensor. There are a number of advantages that come from having a minor issue with your windshield repaired instead of putting it off.
Affordability – In most cases, your insurance will cover the repair. Even if you pay out of pocket, the costs are significantly lower than a complete windshield replacement.
Quick – Windshield repairs can take as little as 30 minutes to complete, letting you get back on the road sooner than you may have imagined.
Preventative – Left unattended, small chips or cracks can spread and get worse with time. Having your windshield repaired at the first sign of a problem can prevent future headaches and unexpected expenses.
Windshield Chip Repair Service Pricing – Starting at $150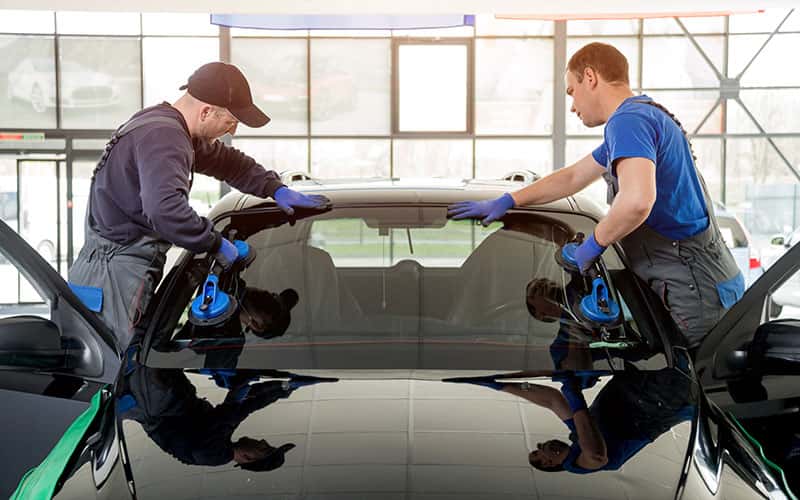 Windshield Replacement Services
Your windshield is an essential part of your vehicle that's responsible for keeping you safe. When your windshield has damage that can't be repaired, a replacement windshield may be necessary. The good news is that windshield replacement technology has come a long way in recent years, reducing both costs and wait times for the customer. We'll work with your insurance company to coordinate repairs while minimizing the impact on your busy schedule. Our team uses industry-leading materials and technology when replacing your windshield to protect your safety. Pricing and availability vary by model so please contact our team today for a windshield replacement estimate.
Typical Windshield Replacement Steps
Our team of repair experts will explain the process before any work begins to keep you informed.
Using specialized tools, our technician will remove the damaged windshield from your vehicle.
Next, they will use cutting-edge adhesives and polymers when beginning the installation of your new windshield to preserve its integrity and performance.
Afterwards, we'll clean your windshield and remove any broken glass that has entered your vehicle as a result of the damage.
In general, we recommend that you wait 30 to 45 minutes before driving away in your vehicle in order to let the adhesive cure.