Is Honda an American Car?

Way back in 1985, Honda made history as the very first Japanese auto manufacturer to start building engines in the United States. Additionally, Honda was also the first Japanese company to export cars built in America to overseas markets in 1987. A short two years later in 1989, Honda began assembling transmissions right here in the USA as well.
1979 was the year in which Honda opened its very first manufacturing plant in America located in Marysville, Ohio. Fast-forward to today and Honda now operates a total of 12 different manufacturing plants across the country. If you've been curious about where your Honda vehicle was built, Germain Honda of Beavercreek wants to help! Our team has assembled this handy reference guide that covers Honda manufacturing operations in the United States of America.
---
Honda Manufacturing Video
Honda U.S. Production Totals (2020)
| | |
| --- | --- |
| Cars & Light Trucks | 966,000 |
| Automobile Engines | 1,061,000 |
| Transmissions | 942,000 |
| General Purpose Engines | 1,307,000 |
| Power Equipment Products | 585,000 |
| Powersports Products | 97,000 |
| Aircraft | 31 |
| Aircraft Engines | 56 |
---
Honda United States Automotive Manufacturing Operations

Marysville Auto Plant – Marysville, OH
Production Started – 1982
Capacity – 440,000 Vehicles
Associates – 3,900
Honda/Acura Models Produced – Accord Sedan, Accord Hybrid, CR-V, ILX, TLX
East Liberty Auto Plant – East Liberty, OH
Production Started – 1989
Capacity – 240,000 Vehicles
Associates – 2,700
Honda/Acura Models Produced – CR-V, MDX, RDX
Performance Manufacturing Center – Marysville, OH
Production Started – 2016
Capacity – 8-10 Vehicles Per Day
Associates – 100
Vehicle Produced – Acura NSX, RDX PMC Edition
Honda Manufacturing of Alabama – Lincoln, AL
Production Started – 2001
Capacity – 340,000 Vehicles / 340,000 Engines
Associates – 4,500
Honda Models / Engines Produced – Odyssey, Passport, Pilot, Ridgeline, V6 Engines
Honda Manufacturing of Indiana – Greensburg, IN
Production Started – 2008
Capacity – 250,000 Vehicles
Associates – 2,600
Honda Models Produced – Civic Sedan, CR-V, CR-V Hybrid, Insight
---
United States Honda Manufacturing – Quick Facts
Exports – Honda has exported 1.37 million automobiles from the U.S. since 1987.
Light Truck Production – In 2017, Honda expanded its light-truck supply capability by adding production of the Honda CR-V to the Greensburg, Indiana plant.
An Auto Industry First – Honda's Georgia associates now produce the auto industry's first 10-speed automatic transmission for front-wheel-drive vehicles.
12 Plants – In 2016, Honda's 12th state-of-the-art manufacturing facility opened in Marysville, Ohio to produce the Acura NSX – the only supercar produced in America.
Aviation in North Carolina – In addition to assembling automobiles, HondaJet is manufactured at Honda Aircraft Company's worldwide headquarters in Greensboro and aircraft engines are built by Honda Aero in Burlington.
---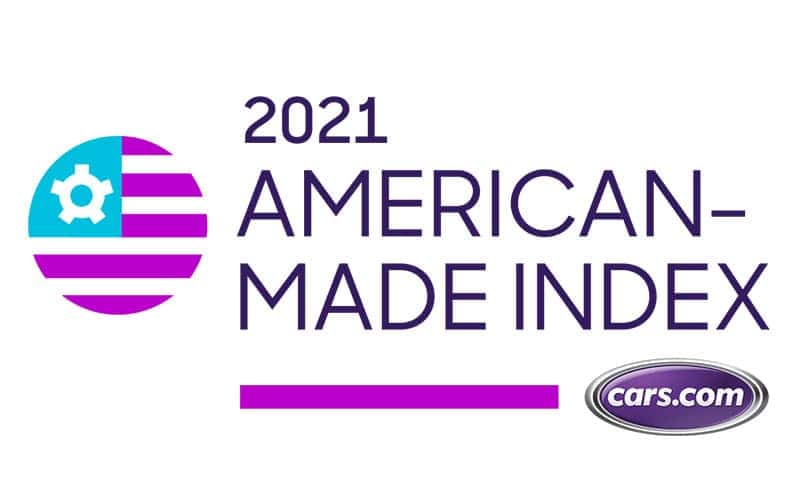 American-Made Index – Cars.com
Starting in 2006 and following each subsequent year, the team at Cars.com releases their annual American-Made Index (AMI) that assesses just how American-made an individual vehicle may be. Areas taken into consideration in this study include the number of Americans employed at the factory level by the manufacturer, engine origin country, transmission origin country, origin of parts in the car as reported for the American Automobile Labeling Act, and final assembly location.
For 2021, a total of four Honda models earned a spot on the top 10 most American-made vehicles list*. If you're looking for an American-made vehicle, no other manufacturer offers more choices than Honda*.
#6 – Honda Ridgeline (assembled in Lincoln, AL)
#7 – Honda Odyssey (assembled in Lincoln, AL)
#8 – Honda Pilot (assembled in Lincoln, AL)
#9 – Honda Passport (assembled in Marysville, OH)