How to Sell a Car to a Dealership

Now that you've made the decision to get rid of your old car, it's only natural that you still might be wondering where's the best place to start. Whether you're just looking to sell your vehicle outright or if you're eager to buy a new vehicle at the same time — selling your car can certainly be an overwhelming process. The good news is that our team at the Germain Buying Center is here to help explain how simple and stress-free the process can be. We're here to make selling your vehicle as quick, convenient, and hassle-free as possible. At the Germain Buying Center, you'll experience the convenience of selling your vehicle to a dealership without the pressure of also having to purchase a new one.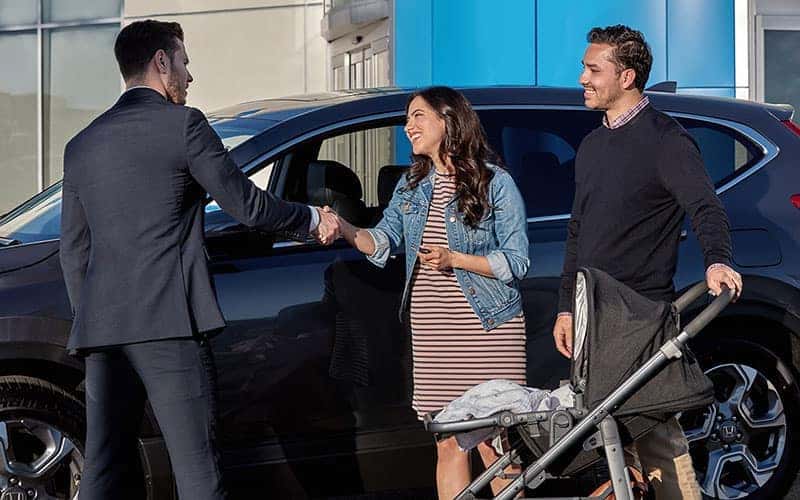 Why Sell Your Car to the Germain Buying Center?
No matter if it's your first time selling a car or you've been through the process plenty of times, it's no secret that selling your car has the potential to be both frustrating and time-consuming. Selling your car privately involves effort on your part to advertise your car, wasting countless hours communicating with and waiting for potential buyers, dealing with strangers entering your vehicle, and putting your safety at risk by handling large sums of money.
Alternatively, you could trust a reliable dealer group like the Germain Buying Center to enjoy a transaction that's secure, simple, and seamless. Instead of waiting days, weeks, or even months for your car to sell privately — our team is standing by to guide you through the process in as little as a few hours. On top of getting top dollar for your vehicle without the need to endure a frustrating negotiation, our team can handle all of the paperwork in-house for your convenience.
Tips for Getting Maximum Value for Your Vehicle
Interior/Exterior Detailing
Whether you have the work done professionally or on your own, a simple interior and exterior vehicle detail can have a very positive impact on your vehicle's value. Its cosmetic appearance plays a huge role in determining its value. After all, a clean and well-presented vehicle is simply much more attractive than a car that's damaged, dirty, and worn-out.
Complete Routine/Required Maintenance
In a perfect world, this step begins long before the time comes to sell your vehicle. Completing routine maintenance services such as oil changes, tire rotations, brake inspections, and other preventative care boosts the value of your vehicle. Buyers will always be drawn to a quality used vehicle that has had documented maintenance services completed at a reputable dealership.
Save Your Receipts
If your current vehicle has had a major repair or service completed within a 6-month window of selling it, you could be in luck! Saving your receipts for these repairs or services gives you an excellent chance to leverage these expenses when it comes time to sell. As an example, a recent replacement set of four brand-new tires certainly helps increase the value of your old car.