Most Fuel-Efficient Used Cars

If you're like many shoppers looking for a used car, you probably have a list of your top desires for the perfect vehicle. Ranking near the very top of these desired attributes for a used car is fuel economy. Regardless of your driving style, saving both time and money at the pump is always a rewarding feeling. The outstanding savings you'll enjoy from choosing a fuel-efficient used car might seem hard to find at first. Fortunately, our team at Germain Honda of Beavercreek is here to help you simplify your search. We've assembled our top four picks for the best used cars with good gas mileage. Choosing any of these four models is a decision that both your head and heart can agree on.
---
---
Best Gas Mileage – Used Cars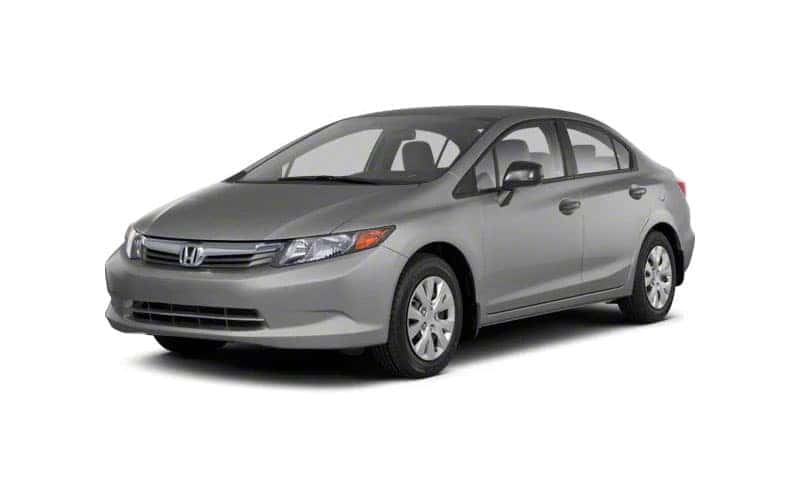 Honda Civic Sedan (2012-2015)
Already a favorite among drivers of all ages and demographics, the Honda Civic Sedan rightly deserves the first mention on our list of the most fuel-efficient used cars. Available with your choice of a manual transmission or responsive automatic, the 9th generation Civic Sedan has the efficiency you crave. Combined with an economical 4-cylinder engine, the Civic Sedan balances fuel economy with fun-to-drive handling characteristics. Exceptional initial value and an impressive track record for safety makes the Honda Civic Sedan an outstanding choice for drivers looking to maximize their MPG.
2012 Civic Sedan MPG – Up to 28 City / 39 Highway / 32 Combined (2012 Honda Civic HF 4 cylinder, 1.8L, Automatic 5-speed transmission*)
---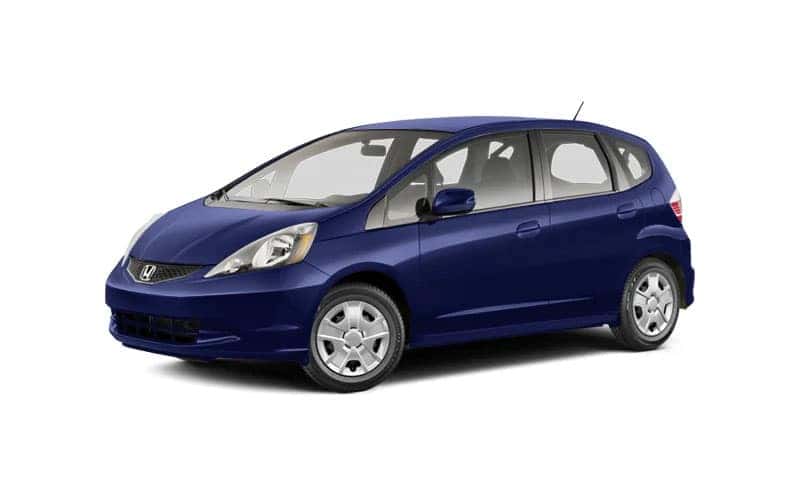 Honda Fit (2009-2013)
Next up on our list of the most fuel-efficient used cars available on the market is the second-generation Honda Fit. Critics from all across the automotive industry have praised the Honda Fit for its bold exterior styling, impressive versatility, and most of all — its remarkable fuel economy. This subcompact hatchback is powered by a potent yet efficient 117-horsepower 4-cylinder engine paired with your choice of a five-speed manual or five-speed automatic transmission. Fit Sport models offer alloy wheels along with striking exterior accents including vibrant paint color choices to help reflect a personality as unique as your own. An ergonomic interior and innovative connectivity features help make the Honda Fit a favorite for fuel-conscious drivers of all ages.
2013 Fit MPG – Up to 28 City / 35 Highway / 31 Combined (2013 Honda Fit 4 cylinder, 1.5L, Automatic 5-speed transmission*)
---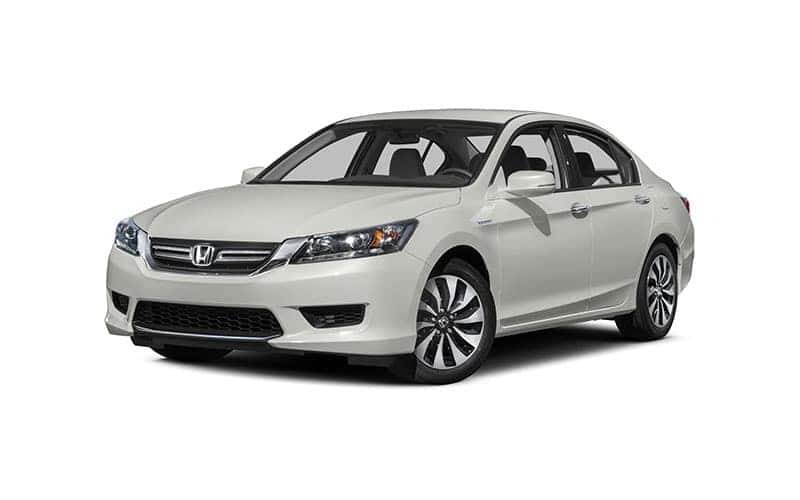 Honda Accord Hybrid (2014-2015)
Searching for the stylish good looks of a midsize sedan combined with the exceptional fuel economy of a hybrid powertrain? Look no further than the Honda Accord Hybrid, one of the most coveted pre-owned hybrid vehicles available in today's marketplace. A premium interior with roomy seating and user-friendly convenience amenities prove that driving a hybrid no longer means sacrificing on comfort. The 9th-generation Accord Hybrid is powered by a 2.0-liter four-cylinder engine and an electric motor producing a combined 196 horsepower. A continuously variable automatic transmission (CVT) provides seamless power delivery while enhancing efficiency at low speeds. Striking a balance between confident handling and outstanding MPG — the Honda Accord Hybrid is perfect for drivers who want the best of both worlds.
2015 Accord Hybrid MPG – Up to 49 City / 45 Highway / 47 Combined (2015 Honda Accord Hybrid 4 cylinder, 2.0L, CVT Automatic*)
---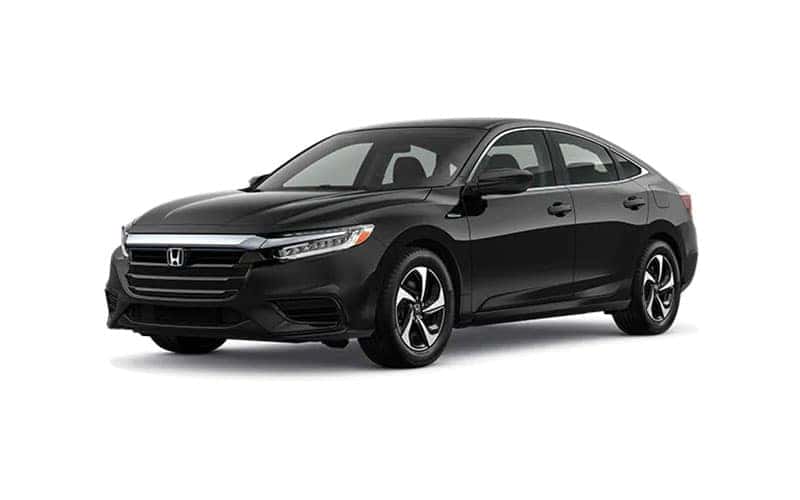 Honda Insight (2019-2022)
Recently discontinued after a successful run, the Honda Insight proved that driving a hybrid vehicle no longer meant settling for polarizing style. Visually similar to other Honda sedans, the Insight stood out with its sophisticated good looks combined with remarkable fuel economy thanks to its standard hybrid powertrain. Power comes in the form of an Atkinson-cycle 1.5-liter inline-four engine paired with two electric motors, delivering outstanding efficiency and responsiveness. Its tech-forward cabin is packed with connectivity features including both Apple CarPlay and Android Auto smartphone integration, helping you stay in touch with your social circle. The full suite of available Honda Sensing active safety features provides an additional layer of protection and peace of mind behind the wheel of the Honda Insight as well.
2019 Honda Insight MPG – Up to 55 City / 49 Highway / 52 Combined (2019 Honda Insight 1.5L Hybrid Powertrain, CVT Automatic*)
---
---